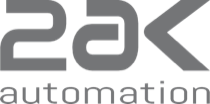 2AK AUTOMATION - a solution that integrates production and maintenance services in the field of automation installations in potentially explosive areas.
As part of 2AK AUTOMATION, we manufacture converters, intrinsically safe barriers, various types of sensors, measuring probes and control consoles designed for explosion hazard zones. Our products are ATEX certified and can be installed in any explosion hazard zones (including zone 0).
We monitor the amount of explosive products in tanks, measure the density, check the presence of dangerous vapors in the air, and alarm when the tank overflows - these are examples of the functionalities of our products.
We service, modernize and design low voltage and electrical installations for devices operating in explosive atmosphere zones. We provide hermetisation of industrial and fuel facilities, we execute and control the closed circulation of dangerous vapors. We utilize waste.
We provide continuous emergency service in the 24/7 system and periodical maintenance of devices required by the relevant Acts and Regulations.